End of Support for Ming.le 11
Infor recently announced that the on-premise Infor Ming.le™ v11.1.x product will be moved to sustained maintenance on March 1st, 2021. A common name for this product is "Ming.le Foundation" or "Ming.le Enterprise". Most on-premise Lawson 10 customers were setup with a Ming.le 11.1.x instance during their upgrade - and continue to run it today.
What Does This Mean?
Customers will no longer receive new updates and/or fixes starting on March 1, 2021. It is recommended that customers update to the latest version of the product (Infor OS 12.x) as soon as possible.
How to Check Your Current Version
Login to Ming.le and click on the "i" icon in the top right corner to find your current version. Any customers running 11.1.X are impacted by this update.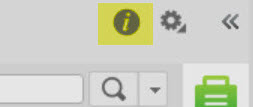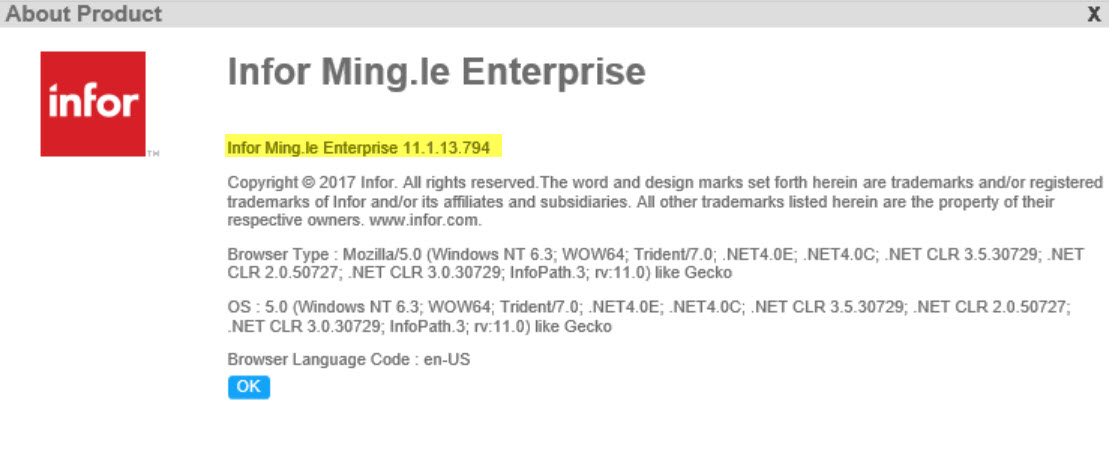 Why upgrade?
Access to latest features and product updates
Run the same technology stack in your on-premise environment that powers the Infor CloudSuite applications
Support for Windows Server 2016 and 2019
No more SharePoint back-end!
Support for SAML 2.0 authentication using 3rd party IdPs (Azure, Okta, AD FS, etc.)
Considerations
LS as STS not supported (integration with AD FS or Infor OS as STS is required)
Upgrade to Infor OS 12.x is typically done as a side by side upgrade
Proper licensing is required for the Infor OS 12.x product (the upgraded product is typically made available via a license swap through Infor)
Questions?
Please reach out with any comments or questions. The experts at Intellias have helped many customers through this upgrade already. Unlock the full potential of your ERP!